116 -Surf City Garage SPEED SHIELD™ CERAMIC PAINT SEALANT
Revitalize the depth of color in your paint within minutes using our innovative Speed Shield Ceramic Paint Sealant. The ceramic properties produce incredible clarity and lock in a deep, wet shine in your paint. The easy-to-use formulation includes advanced hydrophobic technology to repel water and leave behind a slick, streak-free surface, while locking out damaging environmental contaminants for months.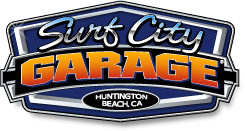 Buy any Surf City Cleaner or Wax get a FREE Surf City Air Freshener!!!